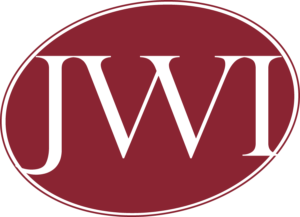 JOHNNIE WALKER INSURANCE AGENCY
Johnnie Walker Insurance Agency has been protecting families, vehicles, homes and businesses for more than 70 years. Our dedicated staff is here to serve all your insurance needs. Please speak with one of our associates if you would like a quote on any additional personal or business product. Combining policies will save you time and money! Serving Columbia County NY and Albany NY since 1938.
Johnnie Walker Insurance Agency | 834 Route 203 Spencertown, NY 12165 | TEL 518-392-2020 | FAX 855-450-1008 | 24/7 CLAIMS 518.821.6500
Why do I need an insurance agency?
Johnnie Walker Insurance Agency represents you, not one particular carrier in the process of searching for the best coverage that fits your needs at the most competitive rates. Insurance policies are not "one size fits all" products. Price isn't everything. Each type has many differences. It may help you think of JWI as your buying assistant, helping you sort through the differences, levels, and rates.
JWI has access to several insurance carriers. Some insurance companies will only work through insurance agencies, and not sell direct to consumers. That means if you're online shopping for insurance all by yourself, you may not find some of the better options or companies. We can often find a better value for your insurance dollar than you might find searching on your own.
JWI can request quotes from multiple carriers, evaluate the pros and cons of each, and then present these options for you to review and decide. In the end, you get all the protection you need for the best possible price.
JWI can also help you look at the big picture, which might include coverage for your car, your home, or business. An agent has the knowledge to find overlaps in coverages and may find you savings.
What can a JWI insurance agent do for me?
While most people focus just on the price tag, JWI takes a step back and evaluates how much insurance and what you may really need. We can tell you what is legally required and what is financially prudent to carry. We have experience to help you understand all the nuances, and why the cheapest option might not be your smartest option.
JWI can also help you file claims or make policy changes. We are your advocate when you need to use your insurance – like after a collision or a water damage event in your home, a dedicated agent is a valuable resource to have at your fingertips to help you navigate through the process.
JWI can be involved in a major purchase with car dealerships, banks, mortgage companies, etc. to streamline the policy and payment process.
As your life changes, JWI can help you make adjustments that you may not even know are needed or possible. If your income and assets grow, if you purchase a second home, hire a nanny, start your own business, or start to serve on the board of a non-profit, you will want to consult with your agent. All of these changes (and others) could impact what type of insurances can protect you and at what levels.
When should I call JWI?
You should stay in touch with us all year round, not just when you are buying or renewing a policy or filing a claim. JWI staff can be valuable advisors when we know what changes you may be going through. Let us know you gain a new driver in your household, drive less to work, build an addition to your home, get married, retire, or start a business. JWI can quickly advise you on how such changes might affect your coverage needs.
JWI is proud to offer some of the finest insurance companies in the industry with the highest ratings.